There is enough space for 500 people divided into 2 connecting sites. The entire camp-site is 76,000m2, located on sandy soils that ensure rainwater is quickly led away.
There is good access to the site, but we encourage you to restrict driving to and from the designated part of the site. Buses must be on the public road.
The toilets are located in the middle of the southern room, with toilets for both boys and girls.
Note: there is only cold water and no bathroom facilities.
There is also a building next to the toilet, where there are refrigerators available, as well as the possibility of charging cell phones, GPS, laptops and other handheld devices.
Fireplace is made by the individual group on the site to suit their location of tents and other equipment. There is firewood on the site.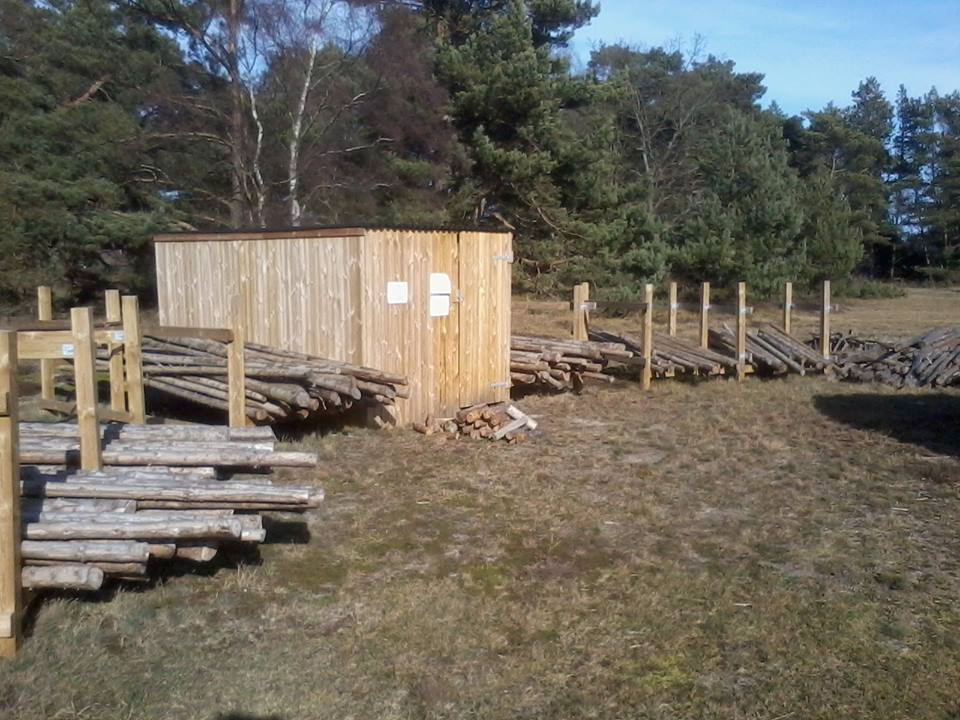 There are poles in different lengths. If there is not enough or you lack fresh wood, this can be arranged. Notify the site manager if necessary.
The place must be left in good condition. Poles must be back in their place in the provided stands, fireplaces or grease trap must be put in order and levelled. Waste (if combustible) must be incinerated or placed in the container at the driveway. Refrigerators and toilets must be left clean.
Remember that it is best to find a clean and tidy place.